Skills developed by Blue Wings for Tourism & Travel  Management
Aspirants who want to join the Travel and Tourism Management industry need to be able to multi-task and possess team spirit.
Some key skills that hospitality candidates should possess to be successful in the Travel and Tourism Management industry are:
Skills for Travel and Tourism Management Industry
Responsibility
Good communication skills
Team spirit
Confidence
Discipline
Be committed and dedicated to a task
Having an outgoing and pleasant personality
Willingness to work long and odd hours
Polite demeanor
Creativity
Customer oriented approach
Ability to multi-task
Ability to adjust in a crowd/ different circumstances
Good Listener
Travel & Tourism Management Career Aspects and Jobs
After completing a degree in Travel and Tourism field a plethora career opportunities open before aspirants. Some job profiles that aspirants can pursue after securing a degree in Travel and Tourism Management are listed below:
Travel Agent/ Consultant:In such a job profile one is expected to coordinate and book transport and other travel requirements for clients. Travel Agents provide their services to their client who can be an individual or even a group.
Tourism Manager: In this job profile one is handed over the task to promote tourism in their area or region. Tourism Managers also help create advertising campaigns to promote tourism. Candidates in this job profile devise various initiatives and campaigns to generate maximum revenue.
Tour Operation Manager:In such a job profile one is allocated the task of planning as well as organising holidays with tourist groups from all over the country/ world, providing excellent service, and arranging tour guides, etc.
Travel Coordinator: In this job profile oneis allocated the task of organising the travel arrangements of corporates or large organisations, which can be an office, college or university. The job profile of a travel coordinator may include booking flights, reserving conference rooms, coordinating between the organisation and the hotel as well as supervising support staff.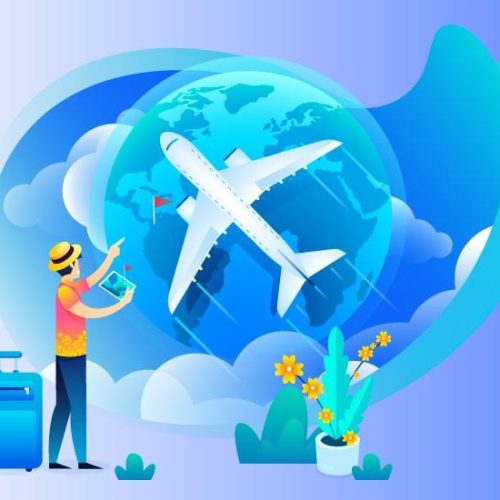 Request a Free Call Back

Proin eget tortor risus nulla porttitor accumsan tincidunt
Any Question? Feel Free to Call Us